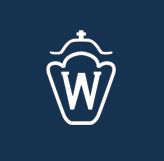 Sotto Voce has three very good, solid gaits and is a super balanced gelding who was imported from Germany last year. He stands 16.1h and is a black bay Westphalian with a bright future ahead of him. He is ready to impresses with his stunning, uphill canter, his trot swings nicely through his body with a soft back and an active hind leg as well as a free shoulder. His walk is always rhythmic, no matter if collected or extended walk. Everybody falls in love with this one, including the judges and the audience alike. They all are excited to see him wherever he goes. In his first show Sept 25-27 2015. Sir Niro won both of his training level classes with nearly 75%'s. He didn't put a hoof wrong and was right on point. This boy always tries 110% and is so fun to navigate through the competition arena. Last November he was invited to participate in a Symposium with Charlotte Dujardin where he handled the crowd of over 800 people with ease and was eager to show himself off in front of the crowd. Here is an article about the clinic and it features the beautiful Sir Niro HW in the 4 year old division.
Charlotte Dujardin's Playful Process Part I: Young Horses
View Article
He is a horse willing to learn daily, very sweet and with his super work ethic and attitude. He is so much fun, safe and reliable. Even kids would bring him out to and back in from the pasture in Germany, a young horse, with a very big heart and an old soul.
He is uncomplicated on the ground and under saddle. He's just a sweetheart.Sotto Voce is suitable for an amateur, young rider, lady or professional alike to continue his training and go on from here.
He gets along well with other horses and loves human attention. He is very level headed. He wants to be in your pockets all the time and thrives for his personal grooming time.
Loads and bathes, and is pleasant all around as well as a super partner. He is ready to go to his new owner and impress with his looks and potential for the upper level.
This boy will go his way up the levels with ease and fun, hopefully you will be the one guiding him there and getting all the nice compliments. He is sweet, cuddly and has the quality stars are made of as well as a super pedigree.
He is already schooling second level and everything comes very easy for him. Training Sir Niro is fun and uncomplicated. Everyday he will pick up where he left off the day before. He has already been to some clinics and his first horse show and is off to a great start both in Germany and now here in the US. He is a super candidate for the young horse program with his trainable mind and fantastic way of going!
Sotto Voce is by Sir Donnerhall. Exclusive Young Horse National Champion and Reserve World Champion Producer of the Reserve Approval Champion and premium stallions as well as highly demanded foals Sir Donnerhall is the sire of World Champions, Bundeschampions, top prices and licensing winners.
In 2013, Sir Donnerhall dominated the Bundeschampionships as no sire has before: His daughter Cindy OLD won the class for four year old mares and gelding and the licensed sons, Sir Henry and Sean Connery became Vice Champions of the five- and six-year old dressage horses respectively. Sir Diamond won the bronze medal in the class for five-year-olds and with Secret Love and Simply Red, two more of his descendants, reached the final. The son Sa Coeur was the 2012 and 2013 World Champion for five- and six- year old dressage horses and then the top price at the PSI-Auction in Ankum. Sir Donnerhall I has been popular as a sire of auction horses for years and he regularly delivers top horses selling for six-figure prices. For years the FN's breeding value estimation declares Sir Donnerhall I, who is trained up to Grand Prix, as one of the best dressage horse sires. He himself was second Reserve Champion at his licensing, in 2005 I-a main premium stallion, in 2006 Bundeschampion as well as Vice World Champion for five-year old dressage horses and has turned out to be a trademark stallion: He has already produced 85 licensed sons, including the NRW Champion Stallion and Vice Bundeschampion, Silbermond, the Southern German Champion Stallions Sir Nymphenburg I and Sir Schiwago as well as numerous premium stallions at all the German licensing sites. More than 60 daughters have been awarded the state premium. His daughter Assandra was nominated as Austria's best three-year old mare.
SIr Donnerhall, One of the most reliable German dressage horse makers.
Sotto Voce's dam is by De Niro. She is a Statespremium mare with an overall score of 8.01, called "Die Dame". De Niro's sire, Donnerhall, holds the highest dressage breeding value index (271) of all stallions. He placed second among 70 stallions at his performance test and went on to become DLG Champion in 1986. Donnerhall won more than 65 FEI Level and Grand Prix competitions and competed successfully until he was retired at 17-years of age. De Niro's dam was a successful dressage competitor producing an Approved stallion in Westfalia. His dam's sire, Akzent II, is regarded as one of the best sires of rideability in modern sport horse breeding producing many Approved stallions and expensive auction horses.
In 1997, De Niro was vice champion of the stallion performance test in Adelheidsdorf with a score of 141.93 points and champion of rideability with a score of 145.41 points.
In 2013, De Niro confirmed his status as best dressage stallion of the world. The German dressage team with Desperados and D'Agostino won the Gold Medal at the European Championships in Herning. The stallion by De Niro – Rosario, bred by Josef Greten, became champion stallion of the licensing in Oldenburg and was sold for sensational 910,000 Euros to the Danish Olympic rider Andreas Helgstrand.
Sotto Voce is a noble and elegant young gentleman. Sotto Voce shows typical De Niro attributes, looks, movement, brains, temperament, he's the total package. He's truly coming after his dam sire. He will catch your attention with his beauty and elegance. He is a true eye candy, smart and willing to please. He is now schooling a solid second level. He will be ready to compete in the FEI 5 year old championships this year. He is a total showman. Loves the crowds and to show himself off yet he is super to get on cold after days off. Loves to hack out and be around people. He likes dogs too!
X-rays on file
$165,000
Pedigree
Sir Donnerhall
Sandro Hit
Sandro Song
Loretta
Contenance D
Donnerhall
Contenance II
Bonita
Rohdiamant
Rubinstein I
Elektia V
Bellevedere
De Niro
Bellevue