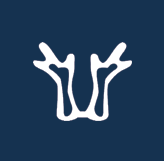 SOLD!! FlickFlack is a black Rhineland gelding, by Feiner Bedo/Weltrubin, born in 2011, standing approximately 169 cm or 16.2 hands that goes back to the famous F-line, he's a total look a like to his sire Feiner Bedo and grand sire Florencio, in type and movement.
FlickFlack will steal your heart in no time. He is a horse of superb quality and a super fancy mover, who knows to impress due to his type, movement and work ethic, combined with an excellent self carriage! He is super pretty, a black beauty look-a-like. Amazing in- and exterior, he has a super nice head with a "stallion look alike" neck (he is a gelding!). He is a very sweet boy and has the talent to do it all. He's sane and easy to ride, for such a young gentleman.
FlickFlack, is a cat like, elastic mover with lots of schwung, a free shoulder as well as a very good rhythm and balance, the perfect future FEI horse. He is truly breathtaking! He got the best competition genes, this one is a really special boy. He is definitely for the "big tour". He has a very active hind leg, just check how far he reaches under his belly and his canter and trot are of outstanding quality.
He just floats above the ground. He shows himself willing and forward without being too hot, he has an outstanding character and will climb up the levels with ease. All exercises come naturally to him, as he has the built, movement and athleticism to work in dressage and he sure will excel in piaffe and passage. This extremely talented gentleman has international potential.
FlickFlack will just need to look at you with his soft eyes and you are in love with one of the prettiest horses available. The judges will love him due to his expression and "show me" attitude, take him to shows and collect your ribbons. Show him off at clinics and get yourself noticed. He is fun all around. He is in daily training and progressing really nicely. He's very well balanced and behaved.
This boy will enable you to fulfill your dreams with all his sensational abilities. This young star will go far in the dressage ring, he is your ticket to the top! X-rays on file!
Pedigree
Feiner Bedo
Florencio I
Florestan I
Walessa
Scarlett
Sir Schoelling
Riwina
Weltrubin
Weltmeyer
Raphaela